£4.5 million in funding available to combat COVID's impact on employment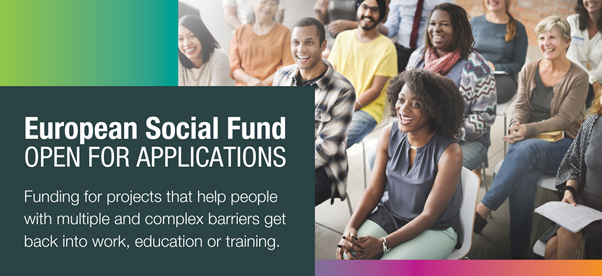 The Department for Work and Pensions has launched £4,500,000 of grant funding to support community projects that help people to break down barriers and get back into education, training or work. Whilst the employment landscape in the South East Midlands remains above average, the COVID-19 pandemic has had an impact upon the local labour market.
This funding is targeted at projects that support those who've been most vulnerable to the impacts of the pandemic, including those with health problems, members of workless households and those experiencing domestic abuse.
Projects funded through the scheme will address barriers to employment that individuals may face and help participants to develop effective communication, critical thinking, money management and more.
Hilary Chipping, Chief Executive said: "The European Social Fund continues to help individuals throughout our region to build confidence, learn key employability skills and contribute to their communities.
"This latest round of funding offers a fantastic opportunity for local organisations to continue providing much needed support to our most vulnerable individuals."
The Managing Authority for the fund does not intend to allocate less than £1,125,000 of ESF to any single project, with applications needing to have eligible match funding for the balance of the cost.
Smaller grants of up to £20,000 are available through SEMLEP's Community Grants programme, which does not require match funding. The scheme, also designed to help people get back into work, is open for applications until 12 March 2021. More information can be found at: semlep.com/community-grants/
For more information about the ESF calls, priorities for the ESF programme or the EU-funding application process, visit www.semlep.com/esf/ or contact SEMLEP's ESIF Technical Assistance lead, Steve McAteer at steve.mcateer@semlep.com.