Be Central Bedfordshire makes its mark yet again at MIPIM this year!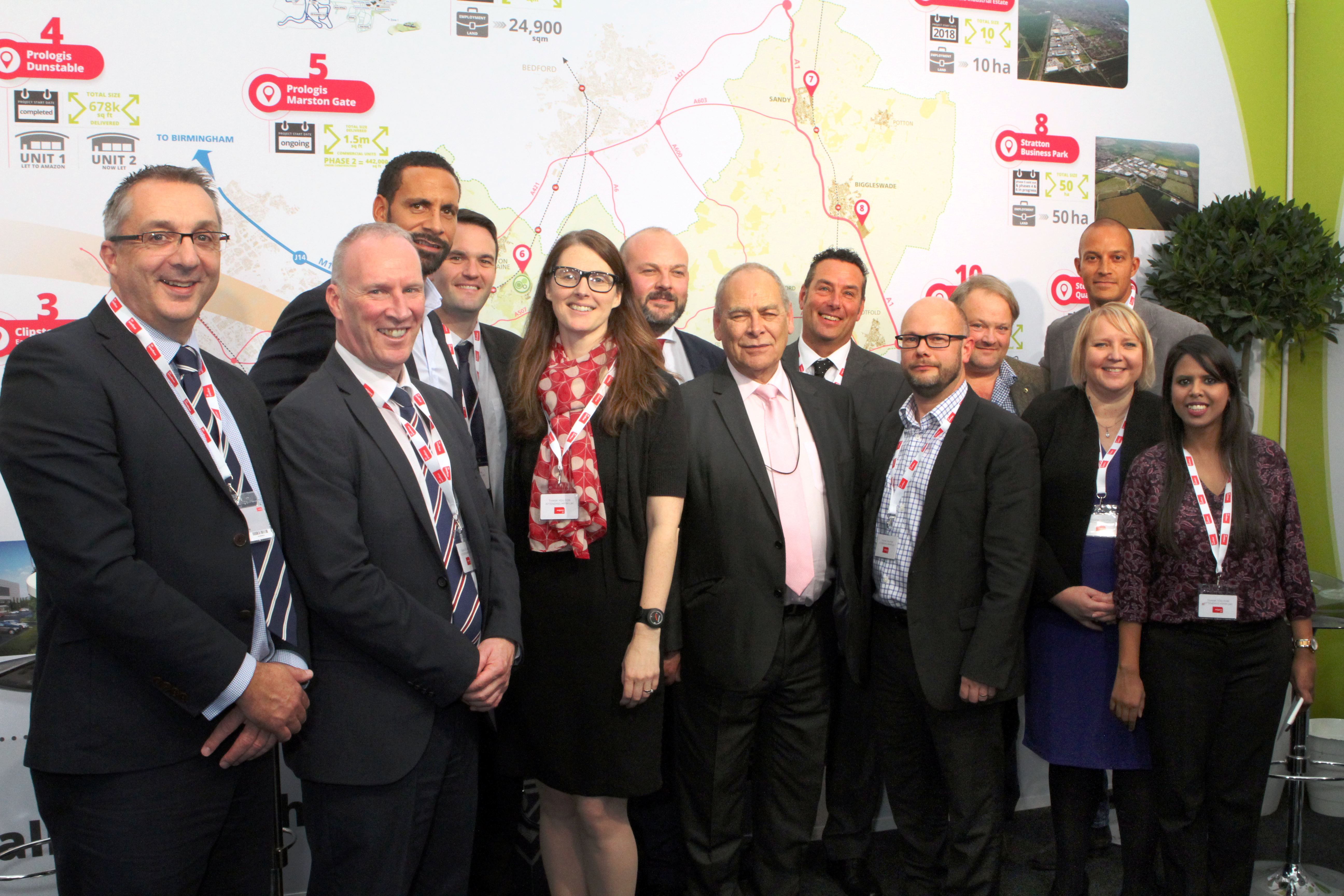 There was a real buzz last week (19th -21st Oct) at MIPIM UK – a significant annual property event, attended by the most influential players from all sectors of the international property industry.
Over 3,000 delegates from 45 countries gathered in London's Olympia with no fewer than five government ministers in attendance, including Gavin Barwell, Minister for Housing, Planning and London.
Be Central Bedfordshire took a stand at the three-day event at Olympia in London promoting key developments across Central Bedfordshire, showcasing a fresh approach to delivering growth in the area
The team were also able to showcase the early stages of work on the Kingsland Legacy project to regenerate an area of Houghton Regis with footballers. Rio Ferdinand, Bobby Zamora and Mark Noble explained their plans to build stronger communities and raise aspiration by creating good quality education, community facilities and homes with sport as the central focus to support the regeneration. As part of a packed showcase event focusing on Central Bedfordshire partners including Cranfield University & Baytree also presented their range of opportunities.
To further contribute to the success of Be Central Bedfordshire's presence the team were recognised in the MIPIM UK Exhibitor's Awards and Highly Commended for our stand, partner promotion, social media and PR.
Head of Inward Investment, James Cushing 'We've had another great year at MIPIM; seeing an increase in footfall to our stand and interest in the area, attracting a range of enquiries from global & national investors. Winning the award is a great recognition for our team's and partner's hard work!'
Picture: The Be Central Bedfordshire team and partners