Bedfordshire to benefit from a national £12.1million Trees for Climate plan creating 500 hectares of new woodland by 2021.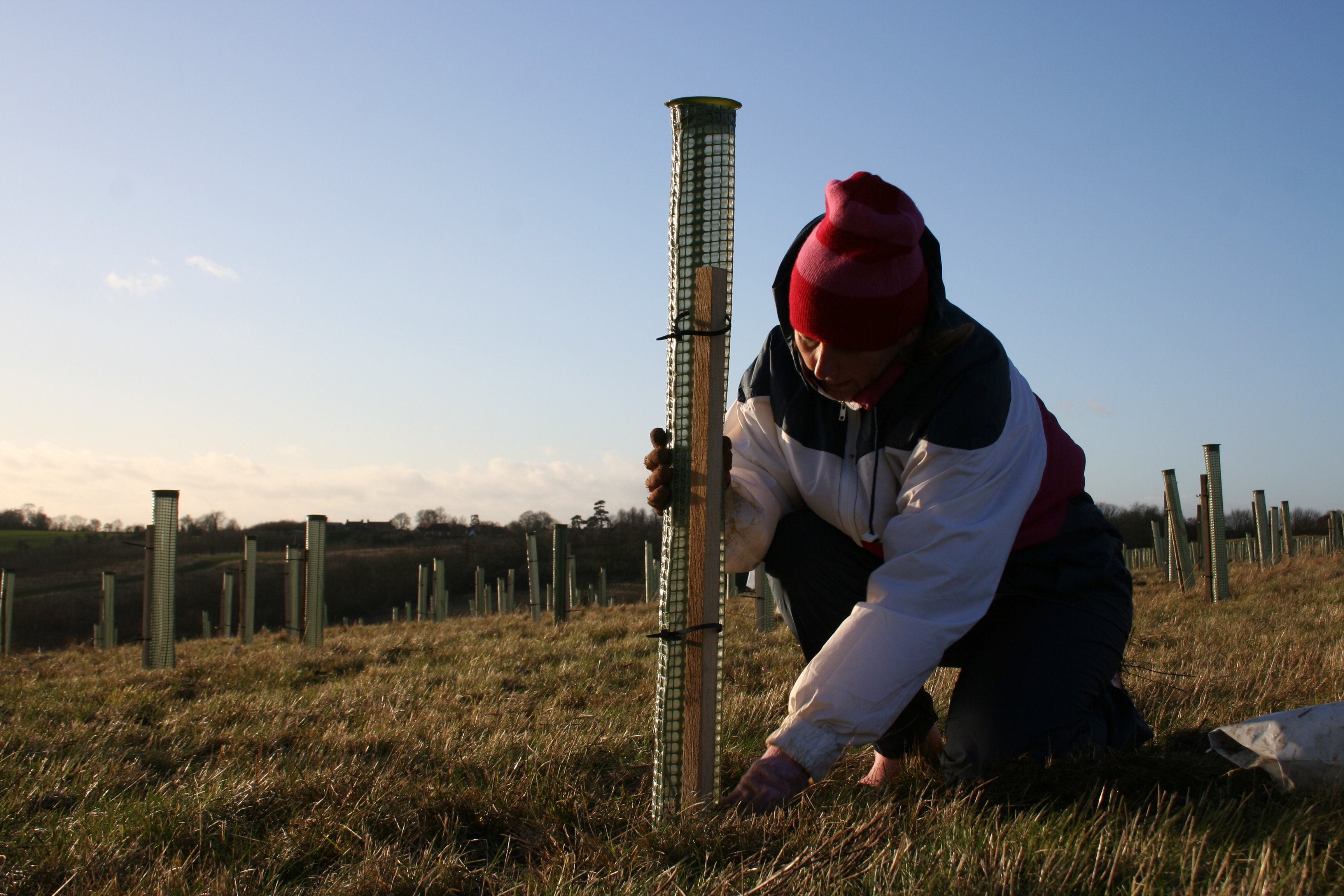 Over the next four months, the Forest of Marston Vale, one of England's Community Forests will be planting trees in a push to help deliver against the Government's UK-wide target of 30,000 hectares of trees planted annually by 2025.
The Trees for Climate programme will see new 'climate combatting' woodlands start to appear around towns and cities, and will build a pipeline of projects for community planting in future years.
Nationally, an initial £12.1m of grant funding for the first planting season in 2020/21 has been secured from the Government's Nature for Climate fund. As well as funding the tree planting activity itself, the grant will enable each Community Forest to manage all aspects of creating the new woodland, and engage with communities and landowners to deliver local opportunities to get more trees in the ground. The funding will also create new jobs and secure existing ones within the forestry and environmental sectors.
Trees for Climate will help deliver against the goals in the Government's 25 Year Environment Plan and support Nature Recovery Networks across England. The trees to be planted across winter 2020/21 will eventually store over 100,000 tonnes of carbon, playing an important role in helping the UK hit its target of net zero by 2050. The new woodlands will also help in making local landscapes more resilient to the impacts of climate change; delivering natural flood management systems; improving air quality; and providing places for nature and biodiversity to flourish. Through Trees for Climate more communities in towns and cities will get access to nature, proven to boost health and wellbeing and giving children living in urban areas a chance to explore the natural environment.
In Bedfordshire, the Trees for Climate programme will see planting at 2 new sites adjacent to Houghton House, with 16 hectares due to be planted with native trees and shrubs before the end of March 2021. The larger site, bought in partnership with the Woodland Trust, has been designed with local community input and, in total, will see around 38 hectares planted by the Forest of Marston Vale Trust over three years. A new Community Engagement programme will see a further 2 hectares planted with local schools between January and March.
Forestry Minister, Lord Goldsmith, said: "Through this exciting new programme we will build back greener, as more communities - particularly those in urban environments – will have access to nature, with real benefits for health and wellbeing.
"Trees are the backbone of our urban and rural environments and essential in tackling the climate emergency. This vital programme will plant trees where they are most needed to stem flooding and provide more places for nature to thrive."
James Russell, Director of the Forest of Marston Vale, said: "Community Forests have an impressive history of engaging communities to get trees in the ground to transform their local environment. This new support recognises the scale of what has been delivered nationally and positions Community Forests as a key part of the strategy to tackle the climate emergency and biodiversity crisis."