Central Bedfordshire Council launches £4m fund to help improve market towns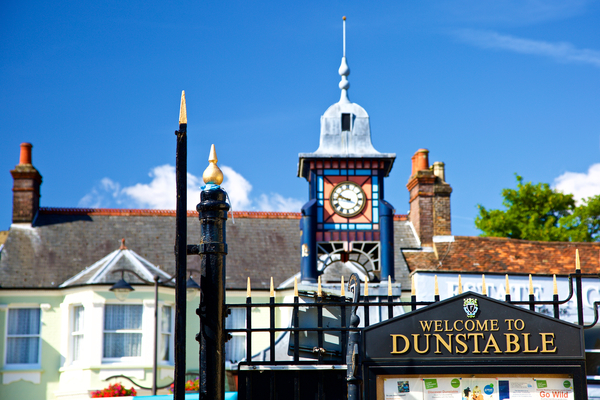 Central Bedfordshire Council has invited town councils to bid for a share of £4million capital funding.  The Market Town Regeneration Fund provides town councils with the chance to work in partnership with Central Bedfordshire Council to explore ways to fulfil their economic potential. 

This is a new regeneration pilot that will help address the Government funding gap that is seen nationally in market towns and high streets, the backbone of areas such as in Central Bedfordshire. Aimed principally at market towns facing pressures from significant population or development growth, this two-year initiative (from 2016-2018) is backed by the continuing work being delivered by the Council on areas of regeneration, business support, employment and skills.

Similar initiatives elsewhere in the UK have resulted in improvements to shop fronts and buildings, imaginative solutions for empty shops and public spaces, nurturing markets, events, heritage projects and community engagement initiatives.

Central Bedfordshire Council will be looking for a coherent package of initiatives focused on the uplift of the market towns that will boost vibrancy and growth, from modest business support initiatives, to more substantial development-enabling projects.  

The Fund is part of a wider Market Towns Programme, as explained by Jason Longhurst, director of Regeneration and Business at Central Bedfordshire Council, 
"We are seeking to address under investment in market towns and high streets.  Supporting them is central to our ambition to improve the lives of our residents and the area's economy, so we are looking to underpin their economic viability and unlock their future growth potential.  This isn't a quick fix – we recognise that it needs a collaborative approach, where we can work together with partners, drawing on expertise, energies and investment."

The initial launch to town councils will be followed on 18th November with a Market Town Fund event, with keynote speaker Jackie Sadek, special adviser to Greg Clark on the national Growth Fund, who will speak on Growth and the Local Economy.   The session will be introduced by Portfolio holder Cllr Nigel Young and Director of Regeneration and Business Jason Longhurst, who will be joined by Keith Hoskins, Town Centre Manager for Hitchin who will speak on Building Vibrant Town Centres and Sally Williams from Retail Revival who will discuss Engaging the Retail Sector.

The deadline for bid submissions is 29th February 2016, with funding to be made available from April 2016.