Central Bedfordshire engineer recognised as rising star by national engineering academy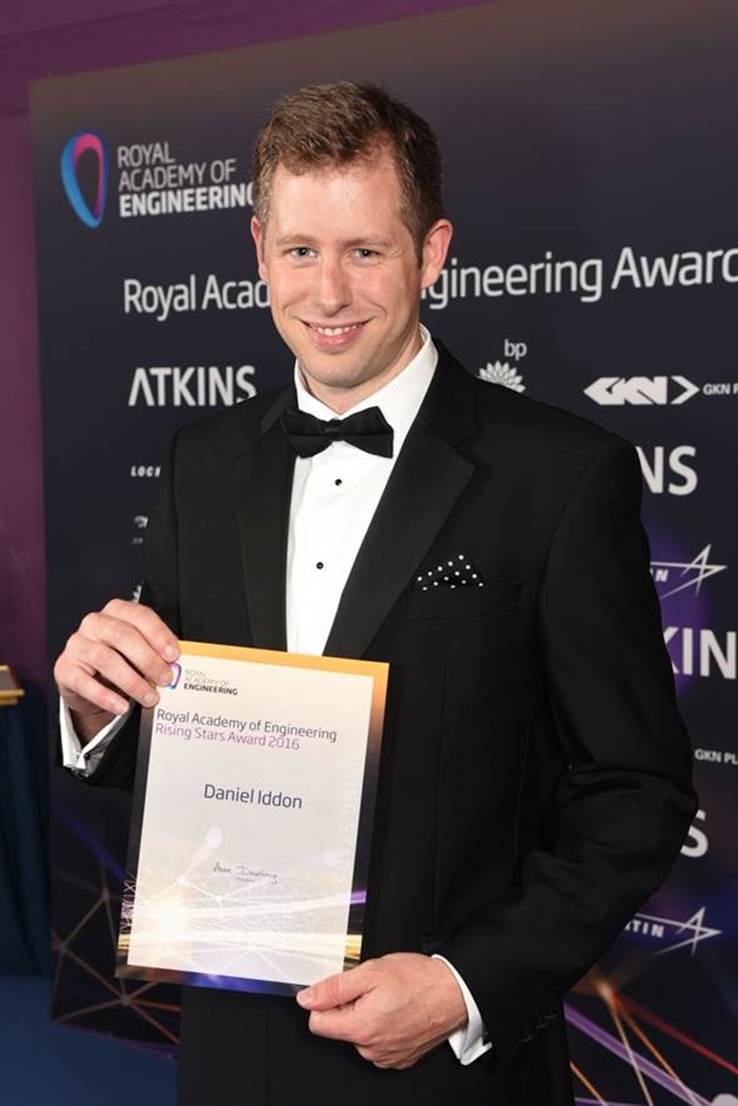 A young engineer from Bedfordshire technology company Lockheed Martin UK has been presented with a national rising star award by the Royal Academy of Engineering (RAE). 
Daniel Iddon, who works in Lockheed Martin's structural integrity team at the company's Ampthill site, was recognised by the RAE for significant achievements over the course of his career so far.
He was presented with his award at a ceremony in London last week attended by leading engineers from across the UK.
Daniel works on two major British Army armoured vehicle programmes at Lockheed Martin. He's the technical lead within the team that underwrites the structural integrity of the design to demonstrate it will meet requirements, everything from operational accelerations and shock to hostile blast and occupant safety.
Beyond his day-to-day role on the vehicle programmes, Daniel has been working to inspire the next generation of engineers by mentoring younger Lockheed Martin employees, and volunteering as vice chair of the Institution of Mechanical Engineers Beds and Cambs Area within the eastern region.
Daniel said: "I am delighted to win this award. Deep down I'm still a curious five-year-old, asking 'why?' all the time. I have a very inquisitive nature so I'm continuously learning, and this has helped me develop my understanding and knowledge in the specialist field of structural integrity.
"From working on high profile projects for the British Army to providing guidance and mentorship for a new generation, I can genuinely say I am very proud of what I do.
"It's a privilege to be recognised by the Royal Academy of Engineering as a rising star."
Another Lockheed Martin employee was also honoured at the ceremony. Ben Ritchie, a senior computer systems architect based at the company's site in Havant, Hampshire, was commended for his leadership skills and work on a number of complex technical programmes.
Peter Ruddock, Chief Executive, Lockheed Martin UK said: "Daniel and Ben have made significant contributions to Lockheed Martin in the UK and we are extremely proud to be celebrating this great achievement with them.
"They have both gone above and beyond since they joined our business. This recognition is a result of their commitment to, and leadership of, their teams. We are looking forward to many more years of success for them both at Lockheed Martin UK."