Central Bedfordshire flies the flag with some of the country's best parks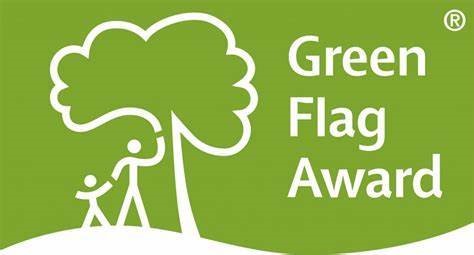 Six parks and open spaces in Central Bedfordshire have today been recognised as being amongst the best in the country in the UK's National Green Flag Awards 2022. 
Houghton Hall Park and Rushmere Country Park have received the prestigious Green Flag award, which is globally renowned as a hallmark of quality and helps to attract visitors from across the country.
Whilst Flitton Moor, Linslade Wood, Studham Common, and Tiddenfoot Waterside Park all received the Green Flag Community award.
Councillor Tracey Stock, Executive Member for Health and Wellbeing and Communities for Central Bedfordshire Council, said: "This is a fantastic achievement, and I want to thank all the staff and hard-working volunteers that continue to put in so much time and effort to make our local parks and open spaces so special and enjoyable.
"Our parks and open spaces are so important for everyone's physical and mental health as they are great places to exercise or relax with family or friends. Achieving this Green Flag status will encourage even more people to get out and enjoy these parks and spaces in the future."
These awards coincide with Love Parks Week which runs from 29 July to 5 August. As part of the celebrations a number of events and activities for residents to enjoy have been organised, from pond dipping and a dreamcatcher workshop at Houghton Hall Park and an Explorer Challenge at Rushmere Country Park.
Central Bedfordshire Council also hosts a number of activities all year round throughout its various parks to get fit, stay healthy, or keep active. For more information visit: www.centralbedfordshire.gov.uk/leisure.