Central Bedfordshire welcomes another investment to the area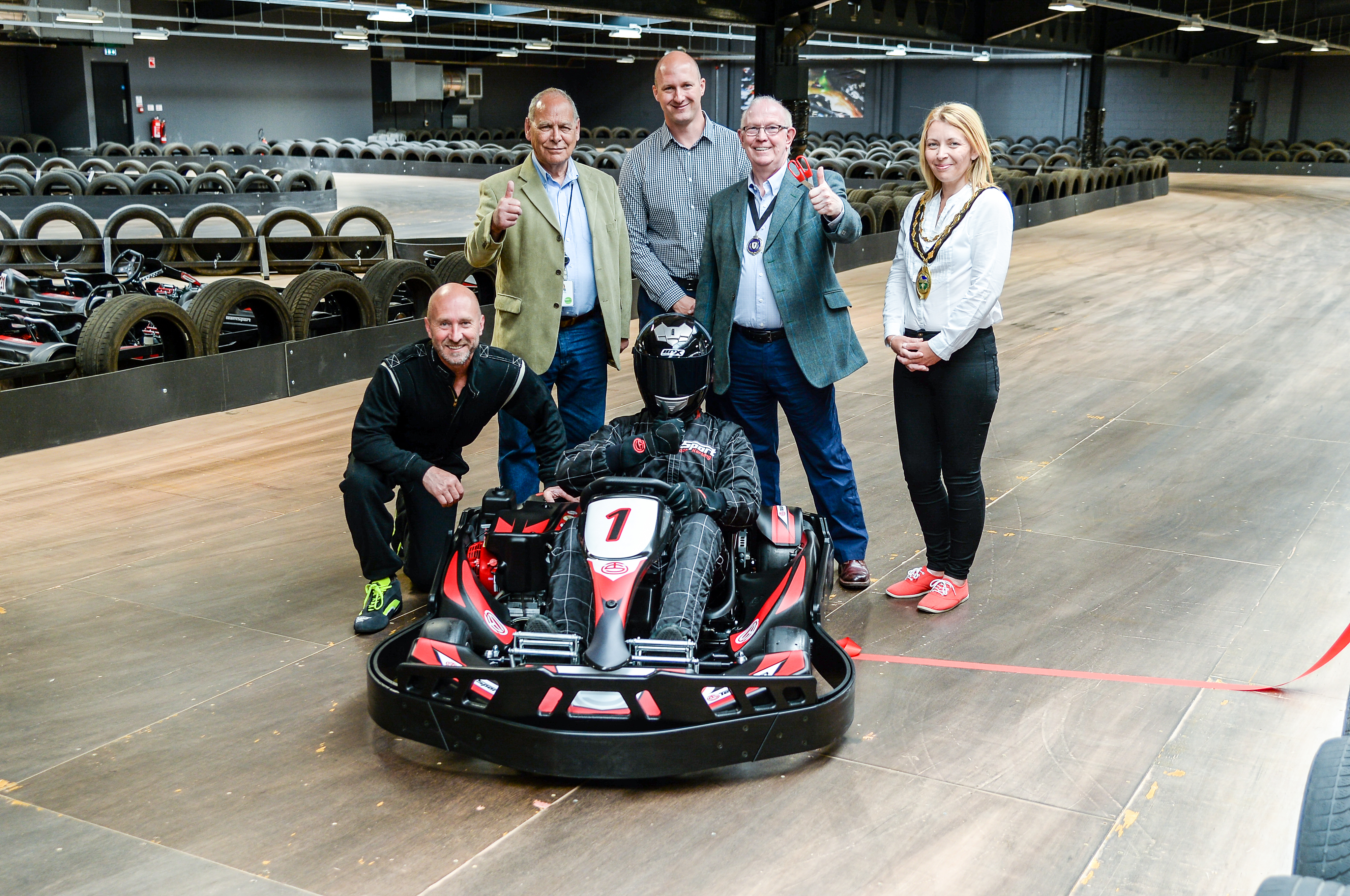 TeamSport Karting, the UK's leading company for indoor go-karting, has opened its new £1 million track in Dunstable.
TeamSport held a launch event on Monday 12th June to celebrate the opening of its 21st track in Dunstable.  Cutting the ribbon at the event was Deputy Mayor of Dunstable Cllr John Kane, Mayor of Houghton Regis Cllr Joanna Hillyard and Central Bedfordshire Council Executive Member for Regeneration, Cllr Nigel Young. The event was well attended and guests had the opportunity to try out the new track with the assistance of Perry McCarthy, the original Stig, who offered advice on taking corners and how to improve lap times.
Dominic Gaynor, Managing Director of TeamSport Karting, said: "We're very excited to be opening in Dunstable. It's a thriving town and we're looking forward to welcoming Bedfordshire residents and visitors to our new centre to experience the fun that karting brings."
Central Bedfordshire Council Executive Member for Regeneration, Cllr Nigel Young, said:
"We are delighted that Teamsport has chosen Dunstable as the place to open their latest indoor go-karting track and achieve their growth ambitions and I'm sure they will add to the overall picture of regeneration that the town is experiencing.
 "Our Business and Planning teams have worked closely and proactively with Teamsport to help smooth their transition into the area and then support their recruitment campaign. This will add around 40 more jobs, including high-skilled positions, for young and more experienced employees, that will be a further boost to the local economy and contribute towards making Central Bedfordshire a great place to live and work."

Photo caption:  (Left to right ) Back row: Cllr Nigel Young, Steve Evans, Operations Director at TeamSport Indoor Karting, Deputy Mayor of Dunstable Cllr John Kane, Mayor of Houghton Regis Cllr Joanna Hillyard
Front row Left to right Perry McCarthy - the original Stig , TeamSport's Bruce (sitting in kart)