Co-op announces its plans for Stratton Park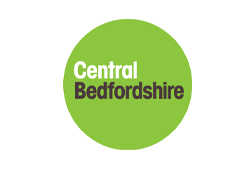 The latest company to choose Stratton Park was confirmed yesterday as The Co–op Food Group. The Co-op has confirmed that it has signed a new 20-year lease for a distribution warehouse on Symmetry Park, which is the name for Phase 6 of the commercial land at Stratton Park in Biggleswade. The move is estimated to bring around 1,400 new jobs to Biggleswade, generating over £90m of investment value.
In 2015, the council drew up a Local Development Order for Stratton Park which enabled a range of specific enhancements to be made without the need for planning permission. This has ensured the attractiveness of this purpose-built business industrial estate as a location for existing and new businesses to grow.
Stratton Park is already home to many successful companies, such as Leibherr, Jewers Doors, Jordan's Dorset Ryvita, Smiths Metal Centres, Brinkley Propellers and Quest Automotive. Recent arrivals to Stratton Park include City Electrical Factors (CEF) Ltd, the UK's largest electrical wholesaler, and the female fashion brand Apricot, both of whom have now started to move into their sites on Phase 5. Additionally, Zeus Packaging has chosen Phase 4 (also known as G-Park) for their UK headquarters, and have started to transition onto the site.
Councillor Nigel Young, Executive Member for Regeneration at Central Bedfordshire Council, said: "We are delighted to welcome businesses of this caliber to Biggleswade. These new contracts are a signal that Stratton Park is emerging as a thriving strategic employment and logistics site within Central Bedfordshire.
"The park is set to provide many more job opportunities for the residents of Biggleswade and the surrounding area, both now and in the future. We look forward to working closely with the Co-op, CEF, Apricot and Zeus and the other businesses coming to Stratton Park in the future."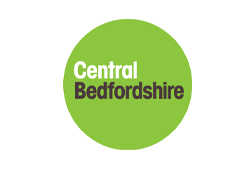 Central Bedfordshire Council and Bedfordshire Chamber of Commerce launch support programme to aid internationally trading businesses.
22/09/2021
As part of a wider business support programme, Central Bedfordshire Council is partnering with the Bedfordshire Chamber of Commerce to support businesses trading or wanting to trade internationally