Council points businesses to Queens Awards after local trio's success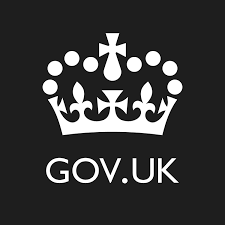 Central Bedfordshire Council is offering support for businesses who are considering bidding for the 2017 Queens Awards for Enterprise after three companies in the area were recognised in this year's 50th anniversary event.
Biggleswade's innovative pushchair manufacturers iCandy World Limited, Leighton Buzzard's cardboard box-making machine manufacturers British Converting Solutions Ltd and Ampthill software company Abiligroup Limited were among the winners announced on HM the Queen's 90th birthday (on Thursday, April 20).
The awards are the UK's most prestigious business awards and are given only to companies or individuals who are outstanding in their field.
iCandy World Limited and British Converting Solutions Ltd (BCS) both won International Trade awards for outstanding growth in overseas sales.
Winners of this award are ones that have demonstrated that their business has achieved substantial growth in overseas earnings and in commercial success (for their business size and sector) through either outstanding achievement over three years or continuous achievement over six years.
Abiligroup Limited were recognised for Innovation in recognition of their unique Cobe.io product – a platform for monitoring IT applications and services.
Central Bedfordshire Council's Regeneration and Business Directorate have been working with HM Lord Lieutenant for Bedfordshire Helen Nellis and her deputy Lord Lieutenants over the last year to encourage local businesses to bid for The Queen's Awards.
In a survey of past Queen's Awards winners:
• 76% reported the win had brought added commercial value to their business
• 79% of winners reported improved staff morale
• 55% reported the win had delivered new business opportunities
• 69% of winners achieved increased recognition in the UK
• 49% of winners achieved increased recognition overseas
Cllr Nigel Young, Executive Member for Regeneration, said: "We're delighted that iCandy, BCS and Abiligroup have been recognised in the Queen's Awards for Enterprise. I'm sure there are many other local businesses that can follow in their footsteps as the area is brimming with highly innovative, enterprising and forward-thinking businesses.
"Success in this most prestigious of awards is great for business in Central Bedfordshire and, in turn, can help to promote the area as a place where talent, aspiration and entrepreneurial spirit comes to grow and prosper. Our Business Support Team can help companies in their applications for next year's awards, while also offering a range of help and advice that can make business thrive – from the smallest to the biggest."
Bids for the 2017 Queen's Enterprise Awards can now be made until the end of September. It is free to submit a bid and if you would like to speak to a member of Central Bedfordshire Council's Business Support Team to discuss this or anything else to do with your business then contact: business@centralbedfordshire.gov.uk