Council to Pilot High Tech Roads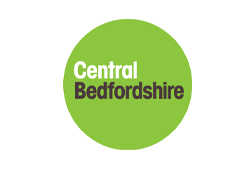 We have been chosen to trial the latest innovative road and pavement surfaces, after securing £1.05m of funding from the Department of Transport and the Association of Directors of Environment, Economy, Planning and Transport (ADEPT).
Following an intense bidding round, including a 'Dragon's Den' style pitch, we've won the funding to trial three types of renewable energy generation ideas. We will be testing three different new high-tech techniques for using roads, cycleways and pavements to capture, store and re-use solar, kinetic and thermal energy. These trials will see how new technologies work in the real world, and will help influence how future roads are built in the 21st century.
We are currently upgrading a 3km stretch of the A421 road into Milton Keynes. The new dual carriageway will have a pavement and cycleway running alongside it with a special surface that will capture solar energy. In the summer, this heat can be stored and used to power streetlights and electronic road signs, or even heat nearby buildings. In cold weather, this technology will be used in combination with water pipes laid just below the surface that use geothermal energy from the earth. Together, they can also be used to warm the road surface, to prevent icy conditions and reduce the reliance on gritting lorries. 
In another trial, we'll test kinetic pavement panels in Flitwick. These will capture the energy created by pedestrian footfall, which can again be used to power streetlights and electronic road signs. So, as people step on the pavement tiles, their weight will cause electromagnetic induction generators to generate off-grid electricity.
The trials will help test innovative solutions that are currently very much in their infancy, but which could be rolled out to other local authorities in the future. And they will also help to ensure our communities' energy requirements rely on sustainable, eco-friendly sources.