Councillors give green light for Central Bedfordshire Local Plan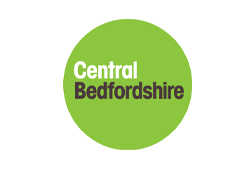 Central Bedfordshire Council's Local Plan is to be submitted to the Secretary of State, following a Full Council meeting held last night (Thursday 26 April). The authority's Local Plan will now be submitted at the end of the month.
Councillor Nigel Young, Executive Member for Regeneration at Central Bedfordshire Council, said: "We are delighted that councillors have agreed that our Local Plan can be submitted. This is a significant step towards having a Local Plan in place that will guide development within Central Bedfordshire and generate the infrastructure, homes and jobs that our residents need.
"We have been very mindful of creating this Local Plan with residents and listening to their feedback through a number of engagement events and consultations. We believe we now have a robust, well-considered and well-evidenced plan that will be taken to public examination."
The Local Plan sets out how Central Bedfordshire will develop over the next 20 years. It outlines the strategy for ensuring that the growth needed is delivered in the right places and is of the right character and quality. It also ensures that this growth is delivered alongside supporting roads, schools and services such as health, as well as retail, leisure and community facilities.
Councillors authorised for the submission of the Local Plan for examination. Officers have made recommendations for minor modifications to the Local Plan resulting from the pre-submission (Regulation 19) consultation held during January and February. Those, and all of the 6275 public comments (representations) received during that consultation, will be sent to the Planning Inspector to review ahead of public examination hearings.