Cranfield launches new partnership in technology leadership with Muscat and Aston Universities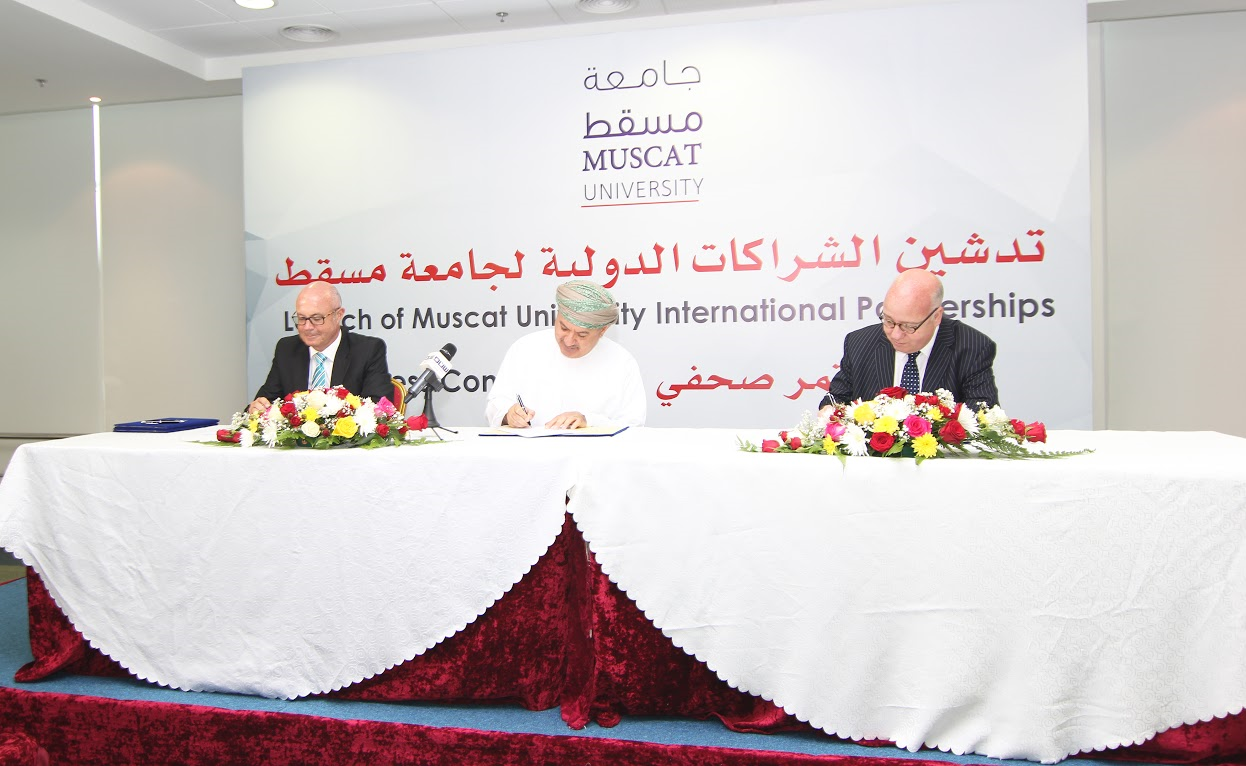 Cranfield University is establishing six dual programmes with newly-formed Muscat University to build capacity in technology and management as the Omani economy diversifies.
Drawing on Cranfield's expertise in air transport, supply chain logistics, energy systems, finance and entrepreneurship, and co-delivered in Muscat from September 2017, the dual Masters' programmes will equip professional learners in the region with the postgraduate skills suited to Oman's ambitions in infrastructure development, logistics and wider commerce.
Professor Sir Peter Gregson, Cranfield's Chief Executive and Vice-Chancellor, praised the new venture: "Cranfield is delighted to be in close partnership with Muscat University and Aston University in Oman. These courses draw on our combined, world-class expertise in technology and management and will address the growing need for industry-facing postgraduate skills in Oman."
Professor Anthony Cahalan, Vice-Chancellor of Muscat University, said: "The vision of the Founders of Muscat University is the provision of quality higher education in Oman and the region, and the partnership with Cranfield and Aston Universities is critical to this vision. The three universities share a common goal of real-world higher education that aligns the aspirations of students, industry and government."
Professor Simon Pollard, Pro-Vice-Chancellor, was Cranfield's representative as the international partnership was launched Monday 27 June at Muscat University. The partnership is being co-ordinated by Isis Enterprise of Oxford University Innovation.
Photo: Professor Simon Pollard signing the international partnership agreement in Oman.