Dunstable Centre to reopen soon after £20m investment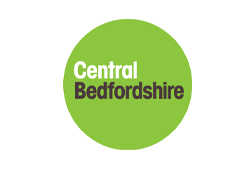 The opening of the £20.1million Dunstable Centre is getting closer and is on-track to reopen in February/March 2019, with the building works nearing completion and staff being recruited ahead of the opening.
The centre will include a new, modern leisure facility, with a 100-station health and fitness suite, studios, swimming pools and changing rooms, along with a new library, crèche, café, as well as a flexible community space for other public and community services, such as Citizens Advice and adult day care / disabled sports.
The brand-new library will be a large, bright and airy open-plan space, incorporating state-of-the-art equipment. The space will flow seamlessly within the main foyer and will be zoned for different activities.
By bringing these services together under one roof, the new facility will help to reduce running costs, while providing more flexible services to customers, as well as improved opening hours for public services.
Exercise fans can now get their hands on a half price membership for Dunstable's new Lifestyles Health and Fitness Suite, offered by Stevenage Leisure Limited.
Members of the public can now sign up for a full membership plan, at a discounted rate of 50% for the first year, with an additional 50% off the joining fee and nothing to pay until the centre opens. The membership plan on offer will give people unrestricted access to the gym, allow them to book classes 14 days in advance and try out more than 70 free classes a week. But don't delay in securing your membership, as there are limited discounted spaces available.
Councillor Ian Dalgarno, Executive Member for Community Services at Central Bedfordshire Council, said: "At a time when public services across the country are being squeezed, we are investing in new and improved leisure and library facilities. One of our main priorities is improving the health and wellbeing of our residents. So we are looking forward to opening the Dunstable centre in 2019 and helping the community be active and access library resources. This introductory offer for leisure membership will help to kick-start use of this amazing new facility."
For more information on membership click here, email:enquiries.dunstable@sll.co.uk  or call  0300 300 8665