Flitwick Transport Interchange Moves One Step Closer to Construction Starting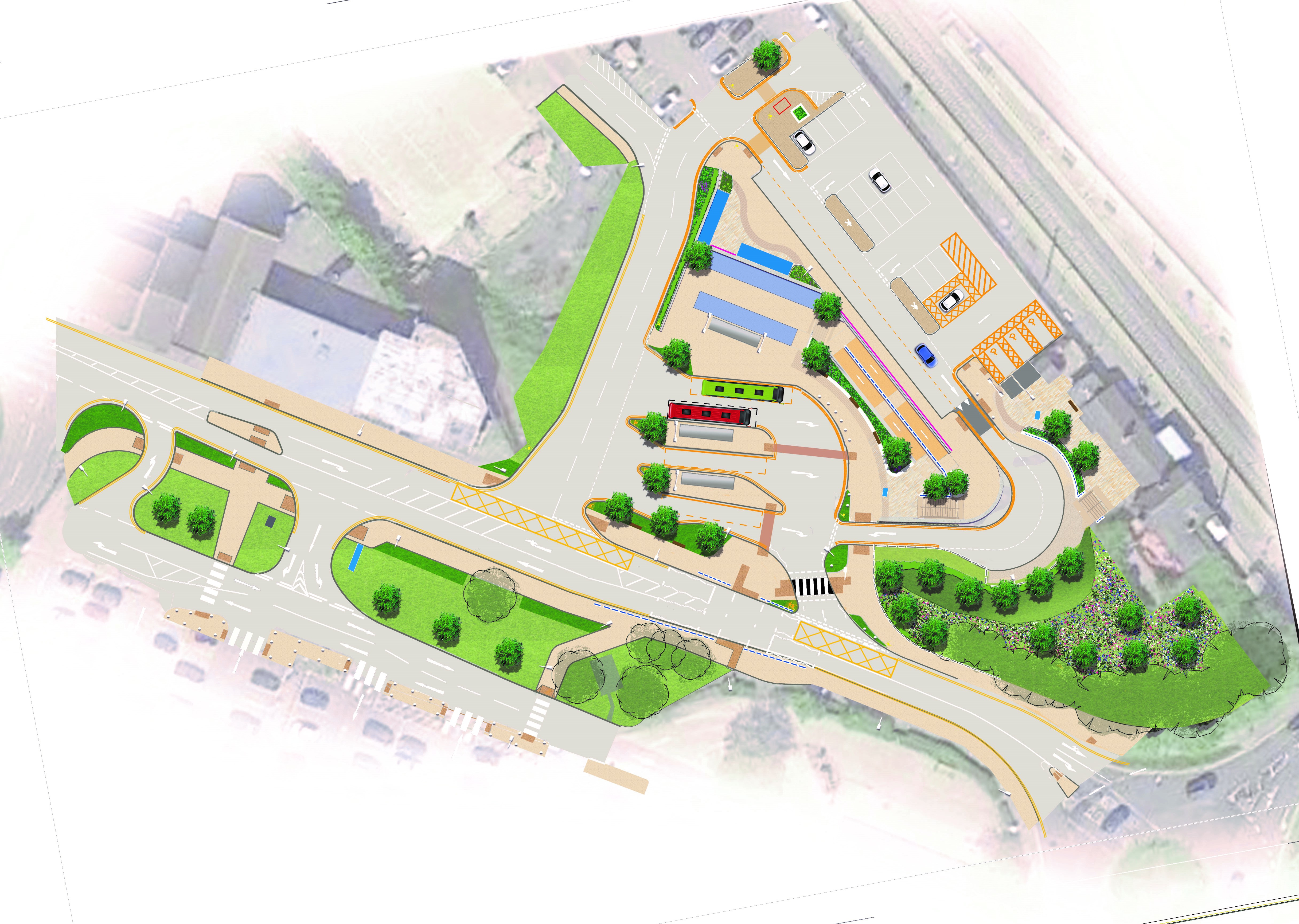 Construction work is set to start this month on the new Flitwick Transport Interchange Scheme following a successful year so far with planning approval obtained, finalised detailed designs and pre-construction works completed.
The new Transport Interchange will connect bus and rail services for the community and will feature a number of improvements, including:
· A new station forecourt with pedestrian, cycle and vehicle access
· A new passenger drop-off and dedicated taxi areas
· A public transport interchange with three bus stops, passenger waiting areas, including real-time departure information
· Improvements to Steppingley Road, including vehicle access to both the station and Tesco opposite
· Dedicated facilities for Center Parcs Woburn passenger collection and drop-off
Councillor Kevin Collins, Executive Member for Planning and Regeneration said: "This year has seen considerable process made on the Flitwick Transport Interchange Scheme, despite being affected by industry wide challenges such as pressures on transportation and sourcing of materials."
"We are excited to see the main works start on the project."
The Council continues to work closely with South East Midlands Local Enterprise Partnership (SEMLEP) to deliver the project. SEMLEP contributed £2.2 million to the Flitwick Transport Interchange project through the Government's Getting Building Fund.
Hilary Chipping, Chief Executive at SEMLEP added, "With transport being the largest contributor to UK domestic greenhouse gas emissions, it is important that we all adopt more sustainable transport methods. The Flitwick Transport Interchange project will provide new facilities at the station, which, by 2030, will result in over 170,000 trips being made by bus, foot or bike rather than by car. We are delighted to see construction starting on this project creating a high-quality environment, enabling new homes and commercial space, as well as benefitting our environment and residents in tandem."
In the coming weeks, residents and businesses will receive a letter, giving advance warning of planning road closures and diversions to help minimise the impact for local communities during planned work times.