'Flying classroom' lands University the highest UK honour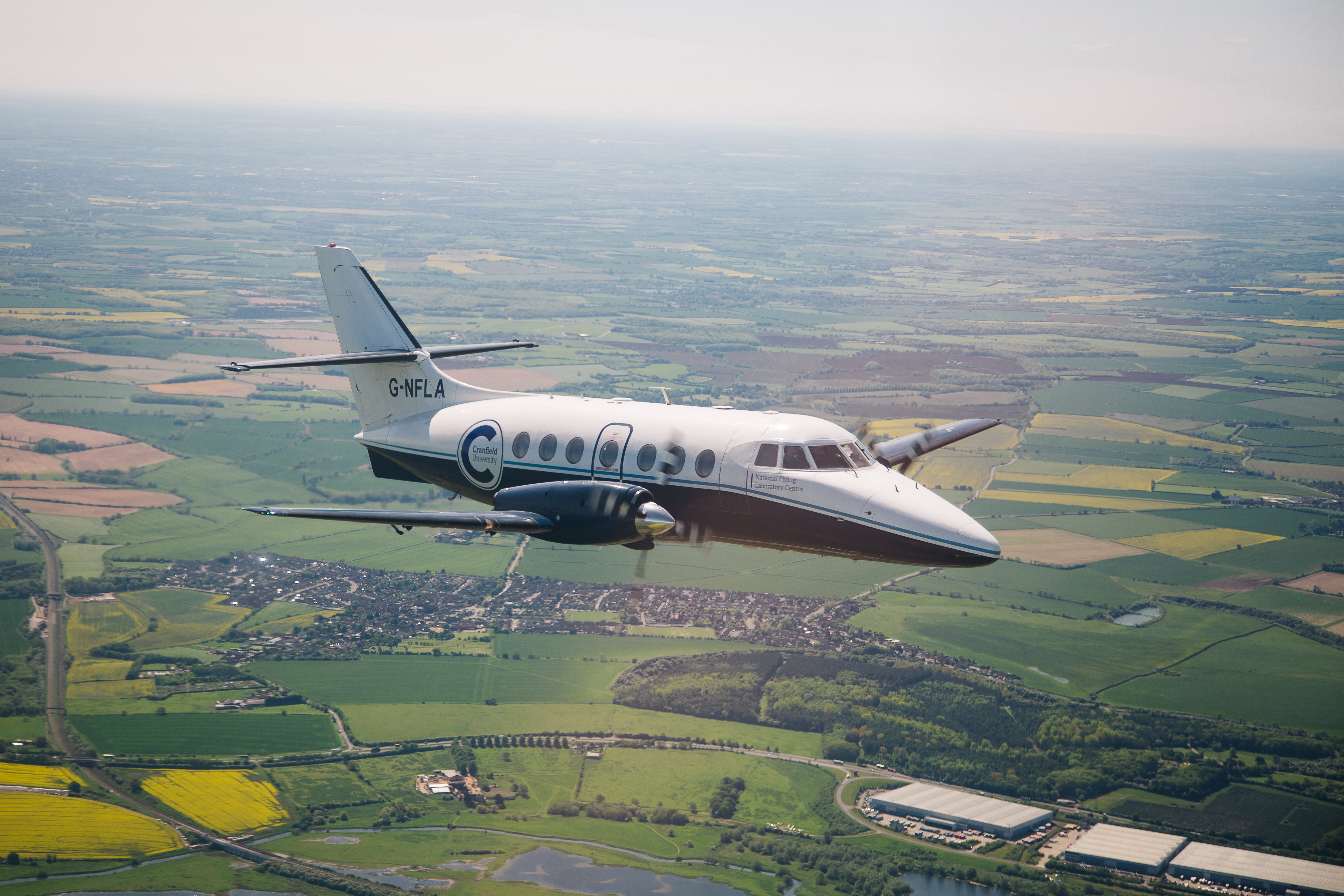 Cranfield University has been awarded its sixth Queen's Anniversary Prize for its work supporting the nation's aero-engineering students. The Queen's Anniversary Prizes are the UK's most prestigious form of national recognition open to a UK academic or vocational institution.

The University is home to the National Flying Laboratory Centre (NFLC), which brings together academics and technical specialists to deliver experiential learning for aerospace engineering students from over twenty UK universities.

Professor Sir Peter Gregson, Chief Executive and Vice-Chancellor of Cranfield University, said: "We are honoured to be one of just a handful of academic institutions to be awarded the Queen's Anniversary Prize for the sixth time. This award is a tribute not only to the current and former academic, technical and support staff who support the NFLC but also the thousands of students who have flown with us and become leading aerospace engineers."

Cranfield's fully instrumented aircraft, operating from its own global research airport, offers a unique learning flight test experience for aero-engineering students at Cranfield and other universities. The flying laboratory also supports the development of technologies and operations needed for flight operations.

Earlier this year, the University launched a fundraising campaign to purchase a Saab 340B aircraft which would expand the educational and research capabilities of the NFLC. Cranfield in partnership with industry and other universities is looking to raise funds in order to modify the aircraft to support the next generation of aero-engineers.

Cranfield is one of only six universities to have won the prize on six or more occasions, with previous awards being given to the University for its work in soil science, water and sanitation, aviation safety, humanitarian de-mining and manufacturing management.