FREE award-winning, live chat business advice service launched in Central Bedfordshire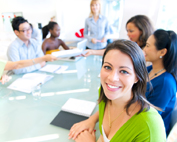 Central Bedfordshire Council have partnered with the award-winning, online business support service, My Incubator Ventures (MIV), to offer local residents access to the MIV live chat portal free of charge.
Residents of Central Beds will now be able to speak with professional business mentors online in real-time* without the need to travel anywhere.  Whether it's start-up advice or advice for an existing small business that's needed, MIV's experienced mentors can help.
The MIV website also contains a wealth of business information including useful articles and templates which can be downloaded.  MIV users can also keep up-to-date with the latest news and events happening in the small business world.
Access to the MIV live chat service is via the Central Beds Council website.  In order to speak to a mentor, residents should visit www.centralbedfordshire.gov.uk/MIV to verify that they are a Central Beds resident.
Director of Regeneration and Business, Jason Longhurst said:
"We are keen to support existing and new businesses across Central Bedfordshire and we are pleased to be exploring new and innovative methods of doing so.  As an area made up of diverse range of businesses including independent small and micro-businesses it is essential that appropriate, timely and expert advice is available.  My Incubator Ventures is a key element in our business support package and we look forward to seeing its contribution to business start-ups and sustainable growth."
In December 2014, MIV won the 'Future of Enterprise Support' award at the National Enterprise Network awards, an award that recognises 'exceptional innovation' in the enterprise industry.
Director of My Incubator Ventures, Greg Thomas, said:
 "We are excited to be working in partnership with Central Beds Council and this is fantastic news for residents in the area.  We hope that this will inspire further enterprise in the area and give existing businesses the opportunity to seek the support they may need".
If your organisation would like to get involved with My Incubator Ventures or would like to view a demo of the site, please contact Greg Thomas on gregthomas@miventures.co.uk.
* Business mentors are available to chat to between 9am – 5pm, Monday to Friday (*excluding bank holidays).