Free rapid Covid-19 testing available for workers in customer facing roles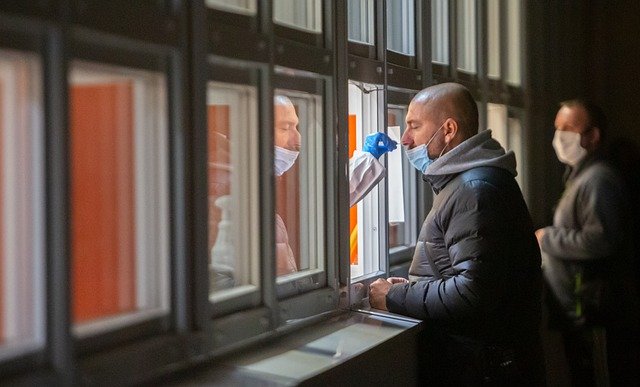 Central Bedfordshire Council, in partnership with the Department of Health and Social Care, has launched a community testing initiative to help drive down Covid-19 transmission rates.
Around one in three people who are infected with Covid-19 have no symptoms so could be spreading the disease without knowing it. Identifying positive cases more quickly will help to break chains of transmission and control the virus.
The rapid testing is available to anyone who lives or works in Central Bedfordshire who are unable to work from home and are in a customer facing role. Examples include people who work in social care, retail cashiers, childminders, bus and taxi drivers, tradespeople like plumbers or electricians, construction workers and many others. So, if you go into other people's homes or come into contact with other people as part of your job then regular testing is important.
Testing is also available for pregnant women and their partners prior to attending key maternity appointments.
Rapid-turnaround lateral flow tests are easily self-administered and processed there and then on-site giving results less than an hour.

There is no need to book an appointment, just turn up. As well as bringing ID that identifies you and your job, people seeking a rapid test should bring a smartphone if possible, on which you'll need to register and be sent your results. Help is on hand for those who might need it.
We have test centres at Flitwick Leisure Centre and The Dunstable Centre, and these are open 7 days a week, from 8am to 8pm.
There is also a test centre at Saxon Pool and Leisure Centre in Biggleswade that is open Monday, Wednesday, Thursday, Friday and Sunday, from 8am to 8pm. Please note that on Friday 12 February this Centre will close at 5pm.
Celia Shohet, Assistant Director Public Health said:
We strongly urge people who are coming into contact with other people through their work to get tested twice a week, ideally 3-4 days apart. We know one in three people don't show symptoms, so this testing is vital to protect our communities against the spread of the virus. If through your work you are coming into contact with lots of different people, getting tested is the responsible thing to do to ensure you are not unknowingly catching or spreading the virus.
Find out about rapid tests on our website.