HM Lord-Lieutenant hails 'world-leading' Whipsnade, in Zoo's milestone year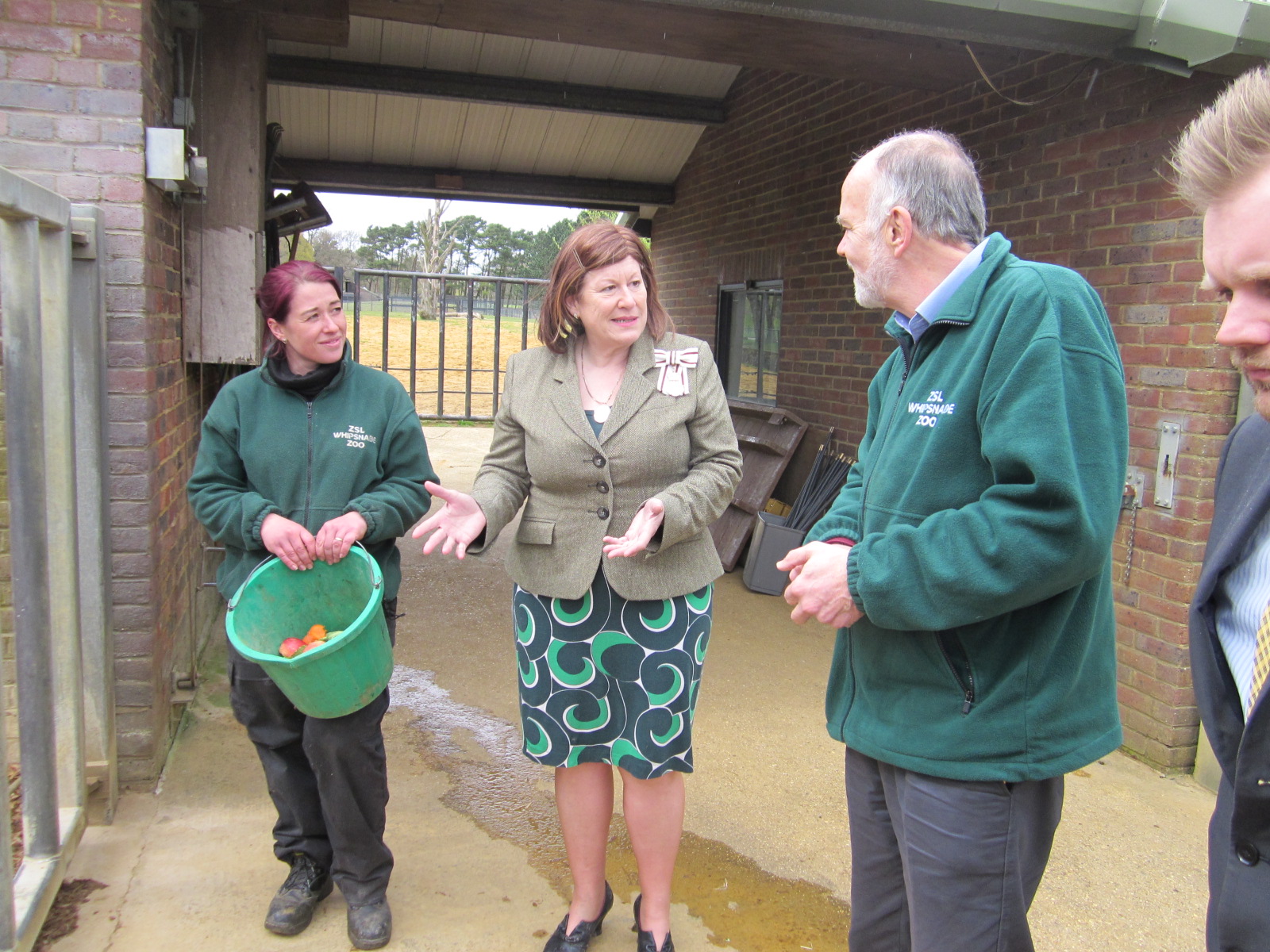 HM Lord-Lieutenant of Bedfordshire, Helen Nellis, praised the "world-leading conservation projects" at ZSL Whipsnade Zoo after a visit to the UK's biggest zoo, which celebrated its 85th birthday on May 23.
ZSL Whipsnade Zoo is home to more than 2,500 animals, many of which are endangered in the wild. The zoo's impressive 600-acre site now welcomes nearly 700,000 visitors a year.
On the tour, the Lord-Lieutenant, who is also the a Bedfordshire Business Ambassador, met with General Manager Owen Craft, staff and zookeepers to discuss Asian rhino conservation, while also visiting the under-construction Elephant Conservation Centre.
The £2million Elephant Conservation Centre will open in winter 2016/17 and meet best practice husbandry guidelines while educating visitors about elephant breeding programmes and elephant conservation work around the world.
Also taken in on the tour was the recently opened Butterfly House, which is one of the largest butterfly biomes of any UK zoo, featuring more than 30 different species from around the world.
The Lord-Lieutenant said: "I have spent many happy days with my family at Whipsnade over the years. It was a delight to hear more about the world-leading conservation projects which underpin the work of the organisation and which make a profound difference in many countries protecting the future of species.
"The new Butterfly House is extraordinary and the personal greeting I received from the elephants and the rhinos was memorable. We are incredibly lucky to have this unique zoo in Bedfordshire, run by dedicated specialists, which attracts visitors from across the globe."
Over the next four years, ZSL Whipsnade Zoo is aiming to attract one million visitors a year to the local area after growing figures by more than 230,000 in five years to 663,424 last year.