Hospitality strategy: reopening, recovery, resilience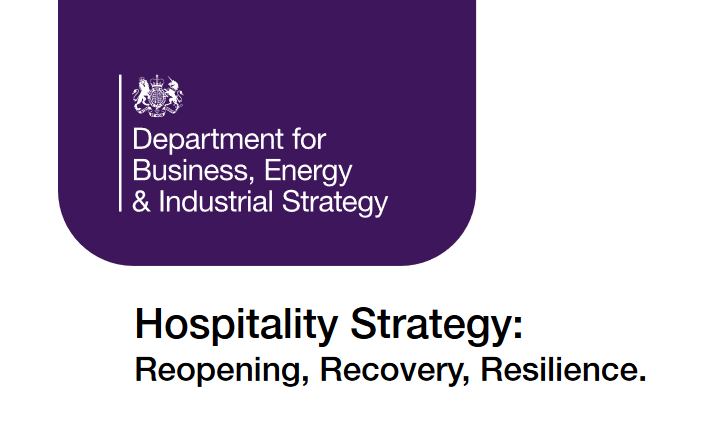 The government's hospitality strategy represents an important milestone in the reopening, recovery and longer-term resilience of the hospitality sector from the COVID-19 pandemic. It will ensure the hospitality sector is well placed to reach its full potential and contribute to the UK government's ambitious overall plans for growth, levelling up and environmental sustainability.
The UK hospitality sector is comprised of approximately 143,000 businesses, employs around 1.8 million people 5 and, in 2019, generated £40.4 billion in Gross Value Added. As well as providing jobs and contributing to the economy, hospitality plays a vital role at the heart of communities up and down the country, giving a welcoming space for people to come together.
Challenges facing the sector
Though many hospitality businesses were thriving and expanding before the COVID-19 pandemic, the sector faced some underlying challenges. Growth was fuelled by an influx of investment, but against a backdrop of a general decline in high street footfall. Businesses tended to operate on very small margins and with low cash holdings, partly due to a high level of fixed costs. As a result, hospitality businesses were, and remain, more vulnerable to income disruption than other parts of the UK economy.
The impact of the COVID-19 pandemic The nature of COVID-19, and the measures needed to reduce transmission, has invariably had a disproportionate impact on businesses that exist to support social interactions. Despite £352bn in government support, much of it targeted at hospitality, leisure and retail businesses, hospitality businesses
operated at a loss and some, for example nightclubs, were unable to operate at all. Targeted support included grants, business rates relief, a VAT cut and the Eat Out To Help Out scheme, along with cutting red tape to make it easier for hospitality businesses to operate outdoors.
Opportunities for the hospitality sector
While structural issues and the unprecedented circumstances posed by the pandemic left the sector facing many challenges, they also highlighted its adaptability. Hospitality businesses have proven to be incredibly resilient and have adapted their operations in a range of different ways. This adaptability gives hope that the businesses that have survived the pandemic, and those that follow, will emerge stronger than before.
Our vision for the future of the hospitality sector
In recent months, we have worked closely with sector partners and businesses to develop an ambitious vision for the sector that reflects the aims of not only returning the sector to its pre-pandemic health, but which also sets the conditions for a resilient and dynamic sector for years to come.
Read more.