It's official: Central Bedfordshire is a great place to live and work!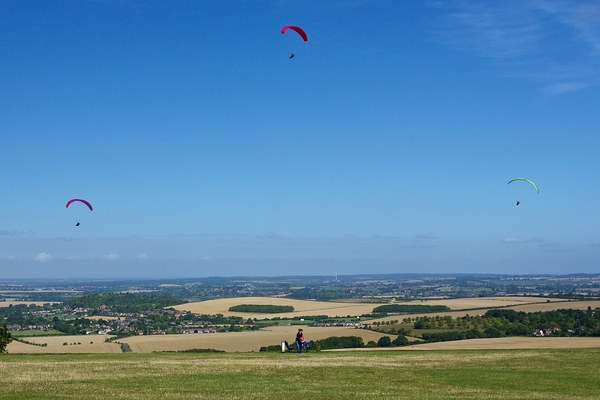 Central Bedfordshire has been ranked the third best place in the UK to live for families. That's according to the Better Family Life Index from uSwitch.com
The annual study by the independent price comparison and switching service looks at different aspects which are important to family life and then ranks almost 140 local authorities across the UK accordingly.
This year's study focused on 33 areas, ranging from health, housing, crime and education to the amount of sleep people get and the average daily hours of sunshine.
Central Beds has achieved third out of the 138 local authorities surveyed using consumer research and government data, which builds on a similar uSwitch survey in 2015 where the authority was ranked 11th place.
The rankings reflect a record breaking year in investment for Be Central Bedfordshire with a 92% increase in enquiries and double the number of website visits compared to this time last year.
Council Leader Councillor James Jamieson said: "This is great news and reaffirms what we already know – that Central Bedfordshire truly is a great place to live and work.
"We have affordable housing, great schools, excellent transport links, low levels of unemployment and some beautiful countryside and green spaces for everyone to enjoy.
 "When you start to compile a list of everything which is taking place in Central Bedfordshire, it is quite phenomenal – and it's great to have some recognition.
"However, we won't stop there and will continue to work to ensure that we have the best possible services and opportunities for residents of all ages.
"We will also continue to work hand-in-hand with big businesses who are now seeing Central Bedfordshire as the perfect place to set up shop, bringing money and jobs to the area."
Read more in Central Bedfordshire Council news.