Local business wins several awards at the Dunstable & Houghton Regis - Business and Community Awards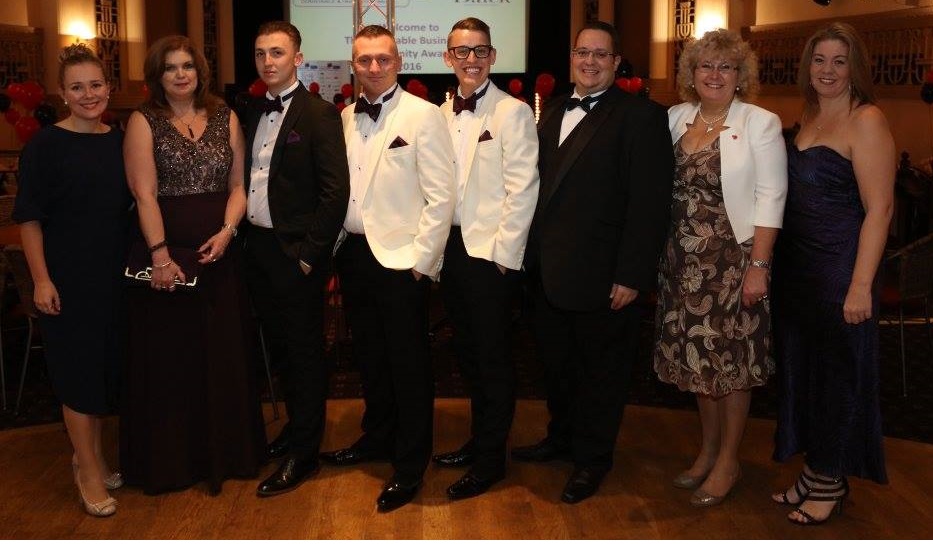 Team Deakin-White couldn't keep off the stage at the Dunstable and Houghton Regis - Business and Community Awards picking up several awards between them. 
The team's first award of the night was for Dunstable Town Football Club, the 'Sports Achievement Award', and as sponsors of the club, Committee Member & Director of Deakin-White Ed Harrison picked up their award with The Blues Goal Keeper and owner of Dunstable's HQ Sports Bar Jamie Head. 
The second award came to Josh Cummins for 'Highly Commended Employee of the Year'.   He has been nominated for the award by a number of his customers who praised about his customer care and help with finding their dream homes. 
Beverley Whayman picked up her award for 'Highly Commended Role Model of the Year'.  Beverley joined Deakin-White in 2015 and won her award for her voluntary work as a Town Councillor and for running her social media page 'About Dunstable' which she does to help promote the Dunstable community and local businesses. 
Deakin-White also won the 'Highly Commended New Business of the Year' this was a great achievement since it contributed to the success of running their business for the second year running. The company opened in June 2015 and have had a phenomenal 17 months helping over 600 people move home and have grown the team to help even more people move in the future.
Ed Harrison, Director of Deakin-White commented: 'It was an amazing evening and the team at The Dunstable and Houghton Regis Business and Community Awards have done an amazing job putting on such a great event.  It was so nice to see so many people from the local community and businesses there picking up awards and supporting our towns and I'm looking forward to next year's event already'
Photo Caption: The team at Deakin - White