ML Accessories is one of '1000 Companies to Inspire Britain'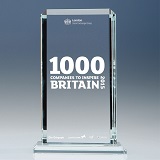 ML Accessories has been identified as one of London Stock Exchange's 1000 Companies to Inspire Britain. The report is a celebration of the UK's fastest-growing and most dynamic small and medium sized businesses.
To be included in the list, companies needed to show consistent revenue growth over a minimum of three years, significantly outperforming their industry peers. More detail can be found in the report.
Founded in 1998, ML Accessories has established itself as one of the UK's leading importers and distributors of lighting products and electrical wiring accessories. The company prides itself on providing quality in everything they do - from ever-growing competitive product ranges, to the incredible quality of service that has become the envy of the industry.