New plans to put UK at front of global innovation race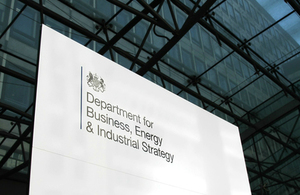 New plans to boost private sector investment to put the UK at the front of the global innovation race have been set in a new Innovation Strategy launched by Business Secretary Kwasi Kwarteng.
The strategy outlines how the government will focus its efforts to support businesses and institutions at the cutting edge of innovation, setting out plans in four areas:
Unleashing Business – fuelling businesses who want to innovate by ensuring effective access to private and public investment
People – creating the most exciting place in the world for talented innovators
Institutions and Places – ensuring R&D institutions serve the needs of businesses and promoting innovation in places across the UK
Missions and Technologies – stimulating innovation in technology and missions that will provide the UK with a strategic advantage and will be critical to tackling some of our greatest challenges
Through the Innovation Strategy the government will:
increase annual public investment on R&D to a record £22 billion
ensure government procurement is proactive and supportive, providing a route to market for innovative new products and services
consult on how regulation can ensure that the UK is well-placed to extract the best value from innovation
commission the Regulatory Horizons Council to consider how best to support innovation through regulation, including looking whether there are a set of high-level guiding principles for regulation that may apply broadly to any sector of innovation
introduce new High Potential Individual and Scale-up visa routes, and revitalise the Innovator route to attract and retain high-skilled, globally mobile innovation talent
undertake an independent review to assess landscape of UK organisations undertaking all forms of research, development and innovation
reduce complexity for innovative companies by developing an online finance and innovation hub between Innovate UK and the British Business Bank within the next 12 months
expand IP education programme for researchers and launch International IP Services to bolster innovative companies' and researchers' ability to confidently collaborate, export and invest overseas
publish of a new action plan on 'Standards for the Fourth Industrial Revolution', promoting standards that enable innovation to flourish
invest £200 million through the British Business Bank's Life Sciences Investment Programme to target the growth-stage funding gap faced by UK life science companies
support 30,000 senior managers of small and medium sized businesses through Help to Grow: Management to boost their business's performance, resilience, and long-term growth
Read more.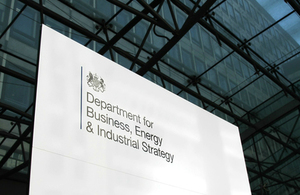 Central Bedfordshire Council and Bedfordshire Chamber of Commerce launch support programme to aid internationally trading businesses.
22/09/2021
As part of a wider business support programme, Central Bedfordshire Council is partnering with the Bedfordshire Chamber of Commerce to support businesses trading or wanting to trade internationally