Signature Flatbreads wins Bakery Manufacturer of the Year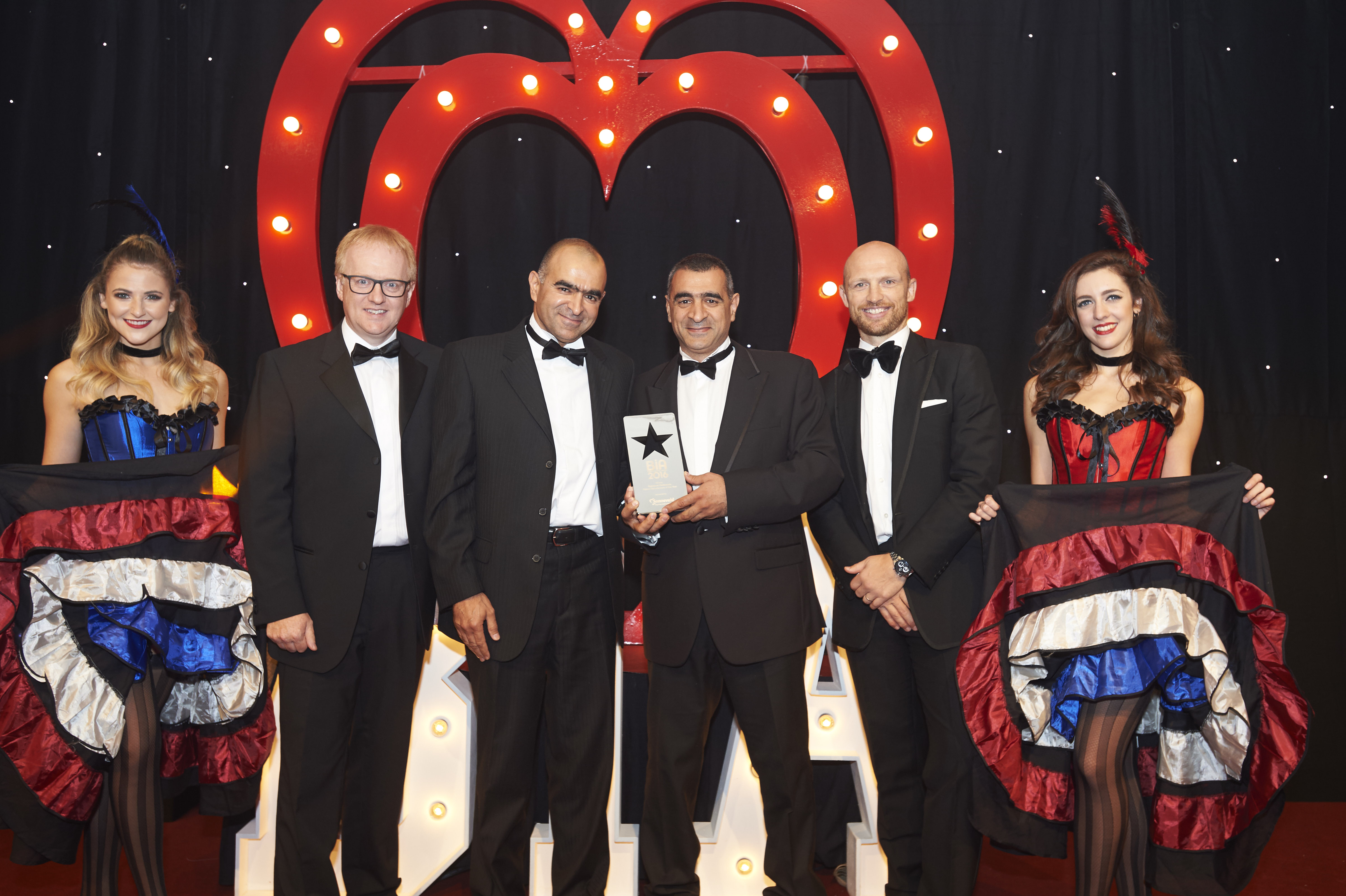 Signature Flatbreads is on the rise having taken home the 2016 Bakery Manufacturer of the Year award at the 29th annual Bakery Industry Awards. The award win comes after the opening of a £10m state-of-the-art extension to Signature Flatbreads Dunstable bakery earlier this year.
The Moulin Rouge themed night was hosted by Rugby World Cup winner Matt Dawson, who presented joint Signature Flatbreads CEOs, William and Charles Eid, with the award.
Charles Eid says: "We are delighted to win the Bakery Manufacturer of the Year award. We are absolutely committed to delivering stand out bakery products and outstanding customer satisfaction in what is a very competitive marketplace, so to be recognised for the quality of our work and products means a great deal."
Photo left to right - Peter Egginton (Commercial Manager UK from Sonneveld who sponsored the Bakery Manufacturer of the Year category), Charles Eid and William Eid, Joint CEOs for Signature Flatbreads, Matt Dawson, Ex England rugby player and World Cup winner.