Small businesses in Central Bedfordshire are encouraged to take free support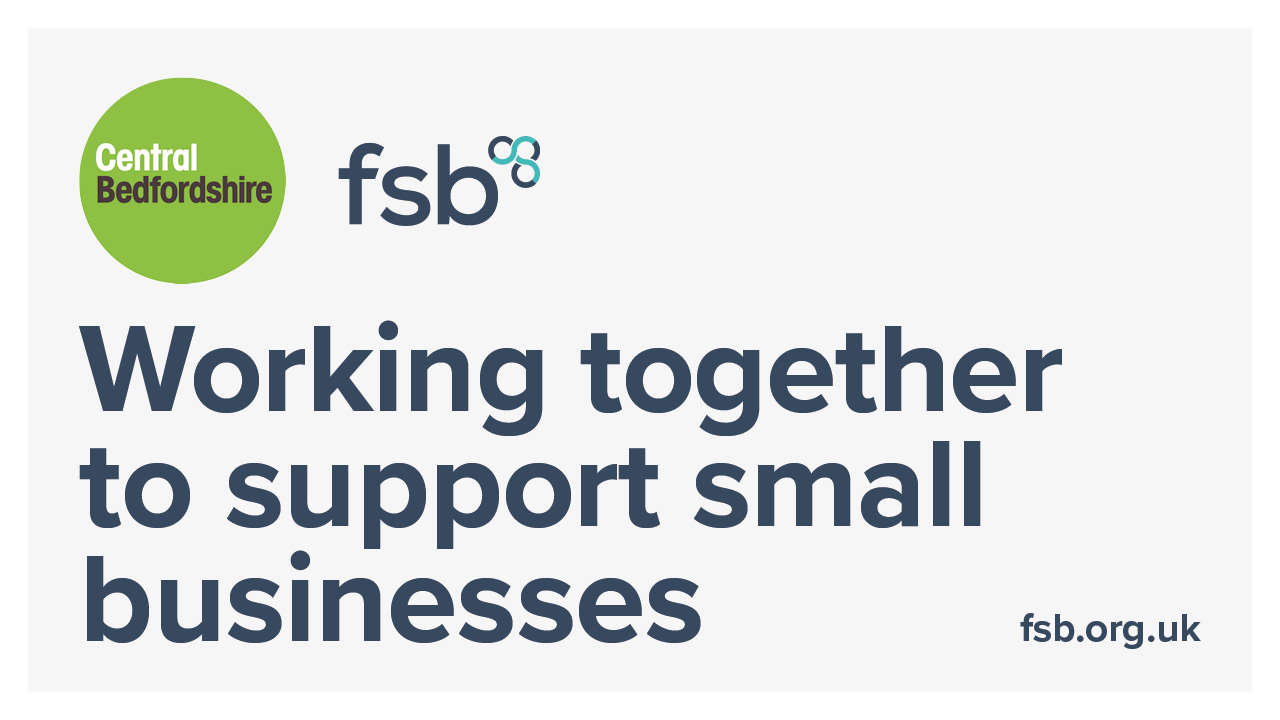 A new £20,000 business support initiative has been launched by Central Bedfordshire Council (CBC) in partnership with Federation of Small Businesses (FSB). The funds will help provide  up to 120 local firms access to free legal, tax and employment support by becoming an FSB member.
Speaking about this initiative Councillor Kevin Collins, Executive Member for Planning & Regeneration, Central Bedfordshire Council "Small businesses need this additional support now more than ever. We hope this added level of help gives Central Bedfordshire businesses the confidence they need to respond to the challenges COVID-19 continues to present.
"I'd particularly encourage smaller companies to take advantage of all the great resources and support the FSB has to offer."
FSB and CBC recognise that not all businesses in the area, particularly the smallest firms, can get help from the government's support schemes.
Businesses that make successful applications will get free access to legal, tax and employment law support as well as financial and general business advice. Central Bedfordshire businesses with fewer than 250 employees are eligible to join the FSB which will give them access to unrivalled support at a time they need it most. Applications from smaller businesses are particularly encouraged.
The FSB is not-for-profit organisation with a long history in helping small businesses. Its members have access to a package of support services, including legal and HR advice, as well as local networking groups and business banking.
"This is fantastic news for Central Beds based businesses and it's great to see CBC taking such a proactive approach in helping small firms in their area.
"In these uncertain times businesses are needing support and the FSB 24/7 legal, employment and tax helpline support can provide this alongside a range of legal documents and help sheets that cover everything from employment contracts, service agreements, B2B contracts, information for landlords and tenants.
"And for those who are just starting out in business access to this knowledge and the resources that are available can save a new business time and thousands in legal fees.
"We know that many businesses are and have been struggling and our helpline support has been invaluable to members over the last year. Having access to that support will help up to 120 businesses in very practical ways and give them access to a wider range of benefits including debt recovery and support with cybercrime."
Businesses interested in taking up the offer should contact membership advisor, Charles Smith on charles.smith@fsb.org.uk or 07801 333480.