STEMtastic! Local junior engineer wins apprenticeship category for Young Woman Engineer of the Year.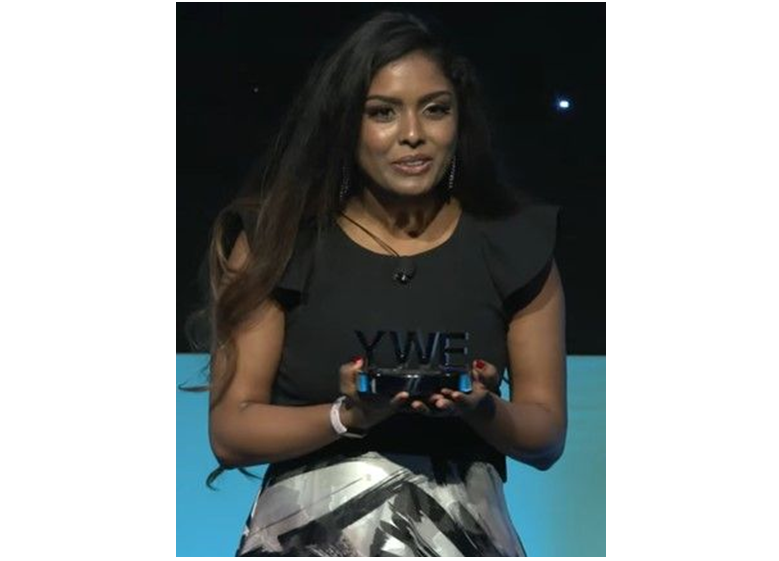 Dilani Selvanathan, a Junior Software Engineer working for a Cranfield based company, Herotech8, has been announced as the winner of the Institute of Engineering and Technology's (IET) Young Woman Engineer of the Year 2021,  Mary George Memorial Prize for Apprentices.
These prestigious engineering industry awards celebrate women working in modern engineering – and aim to help change the perception that engineering is predominantly a career for men by banishing outdated engineering stereotypes of hard hats and dirty overalls.
Dilani recently completed a Software Engineering Degree Apprenticeship with the BBC, before joining Herotech8 in June, where she works alongside the technical delivery team to support the growing technical requirements of this innovative and growing drone services company.
"I am really excited and still overwhelmed. This is incredible! I am looking forward to a busy year ahead and promoting STEM nationwide!" says Dilani.  "My family come from Sri Lanka where opportunities like this, especially for women, are very limited.  I hope that this experience helps me in my goal to promote STEM opportunities for women worldwide, as well as back here in the UK."
Dilani is a STEM Ambassador and took part in the STEMazing programme, giving online interactive sessions to primary schools. She is also a WISE role model (Women in Science and Engineering), promoting young women in STEM.
In addition to this award, Dilani has also secured STEM Inspiration Technician 2020 award for her work in helping to inspire the next generation.  She was also awarded London regional winner of the Royal Navy Award for Higher/Degree Apprentice of the Year.
Central Bedfordshire Council would like to congratulate Dilani on this fantastic achievement.  Not only is she an inspiration to young adults considering apprenticeships and STEM subjects, but also a great example of the power of apprenticeships to employers.   We wish Dilani every continued success as she embarks on her amazing career journey.