Superfast broadband roll-out surges ahead in Central Bedfordshire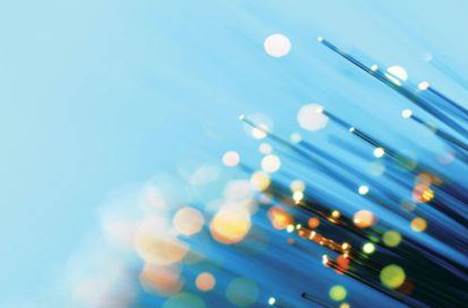 The Central Superfast broadband roll-out is surging ahead to meet the high demand for faster fibre connections for homes and businesses across Bedfordshire and Milton Keynes.
Central Superfast has now reached more than 23,500 premises across the area that would not be able to get better broadband otherwise, and is on track to exceed its original targets, bringing wider coverage for hard to reach areas.
Central Superfast is a partnership led by Central Bedfordshire Council, in collaboration with Bedford Borough and Milton Keynes Councils and BT to deliver superfast broadband services to residents and businesses. Since June 2014 when the first green roadside cabinets were switched on, excellent progress has been made.
Planning is now underway to extend the roll-out further using additional funding from the government's Superfast Extension Programme (SEP) to improve broadband coverage for harder to reach areas and new developments during a second phase in 2016-2017.
The rapid progress of the project has contributed to the government announcement that the nationwide roll-out of superfast broadband has passed more than three million UK homes and businesses. The roll-out is on track to reach 95 per cent of the UK by 2017 and is now reaching around 5,000 additional premises every day.
Fibre to the Cabinet (FTTC) is the main technology deployed on the project. This can deliver wholesale downstream speeds of up to 80Mbps, and upstream speeds of up to 20Mbps. Fibre to the Premises (FTTP) technology – delivering ultra-fast wholesale speeds of up to 330Mbps – is also being deployed in some areas and some parts of Bedfordshire and Milton Keynes are now enjoying this technology.
Cllr Richard Wenham, Executive Member for Corporate Resources at Central Bedfordshire Council, said: "We are committed to improving key strategic infrastructure, such as broadband, in order to support businesses, communities and individuals.
"We have many rural communities in Central Bedfordshire and the Central Superfast programme will continue to deliver this important technology to those hard to reach places, while providing our towns and businesses with the faster fibre connections that can help them grow and prosper.
 
"There is still a lot of work to do to ensure even more premises can benefit from superfast broadband, but it is extremely pleasing that the programme is on track to exceed its original targets."
Digital Economy Minister Ed Vaizey, said: "We are transforming the digital landscape of the UK and our nationwide roll-out of superfast broadband has now reached an additional three million UK homes and businesses. I congratulate Central Superfast on having reached more than 23,500 properties in Bedfordshire and Milton Keynes so far and making incredible progress."
Dave Hughes, BT's regional director for the East of England, said: "Today marks important milestones, both locally and nationally, for the superfast broadband revolution. This exciting technology is transforming the opportunities for communities across Milton Keynes, Bedfordshire and the UK as a whole.
"BT's multi billion pound investment in superfast broadband through its involvement in partnerships, such as Central Superfast and its own commercial programme, has already made fibre broadband available to more than 283,000 households and businesses in Cambridgeshire – and the number is continuing to grow rapidly. Our engineers are rolling out the technology at a world class pace, reaching thousands more premises every week.
"Successful broadband partnerships are creating a lasting legacy, which will play a key role in the future prosperity of communities for many years to come."

For further information visit www.centralbedfordshire.gov.uk/broadband