Supporting economic growth while achieving net zero as early as 2040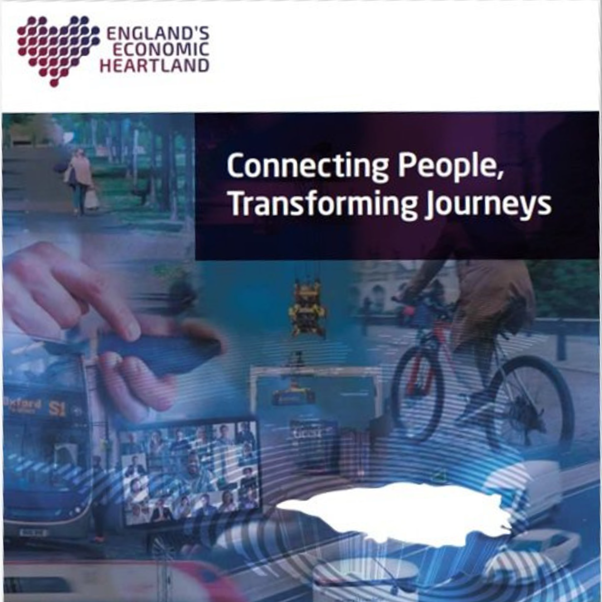 England's Economic Heartland has published an ambitious strategy which sets out how the region's transport system can support economic growth while delivering net zero emissions by as early as 2040.
The Transport Strategy – Connecting People, Transforming Journeys – has been submitted to the Secretary of State for Transport, enabling the region's priorities to shape investment decisions going forwards, as well as being the foundation for EEH to work with its partners, growth boards and national initiatives going forwards.
EEH is the Sub-national Transport Body for the area from Swindon through to Cambridgeshire and Northamptonshire down to Hertfordshire. It is a region renowned for its expertise in world leading science and technology innovation and includes the entirety of the Oxford-Cambridge Arc, a national economic priority.
The strategy makes clear that enabling growth in a way that improves the environment requires a fundamental switch in the way the region's transport system is planned and delivered.
It includes policies to:
Harness the region's expertise in clean technologies to deliver a greener transport system
Use investment in East West Rail and mass transit systems such as the Cambridgeshire Autonomous Metro and Milton Keynes MRT as a catalyst for transforming public transport across the Heartland
Champion digital technologies to make transport smarter
Improve local and rural connectivity
Support the freight sector while reducing its environmental impact.
The strategy has been developed by EEH's Strategic Transport Forum of political and business leaders, informed by a robust body of technical evidence, and shaped by two rounds of public engagement with its partners, stakeholders, residents and businesses, ensuring it represents the priorities of the region.
Mayor Dave Hodgson, Chair of the Strategic Transport Forum, said: "Our region is already a net contributor to the Treasury. The Heartland can lead the UK's green economic recovery and help boost the UK's position on the world stage.
"However, our future success cannot be taken for granted. The need for change is compelling and as a region we are committed to delivering that change. In so doing we must also help level up opportunities across our region, so that everyone is given the chance to realise their potential.
"Our focus must now be on turning words into actions. The strategy will require investment – from Government, from our partners and from the private sector – but as a region we offer investors a significant return on their initial outlay."
The strategy, which includes an investment pipeline of infrastructure projects in the region, will be revised every five years to reflect emerging priorities.
EEH's current work includes a programme of connectivity studies which will identify solutions for improving the transport system in a number of corridors across the region, starting with Oxford-Milton Keynes; and Oxfordshire-Northamptonshire-Peterborough.