Transport Secretary announces investment for East-West Rail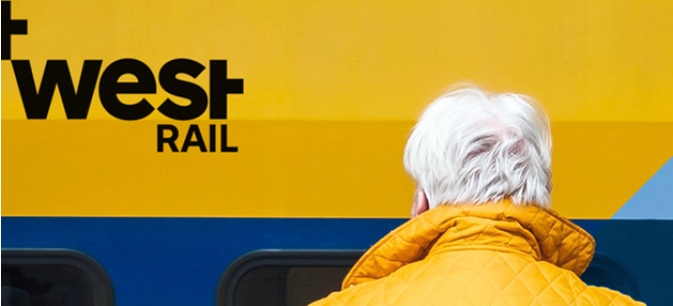 The Transport Secretary Grant Shapps has announced a £794m investment package to boost rail links in North and South. £760m of the fund is for the Bicester to Bletchley section of East-West Rail, which will reconnect communities and stimulate economic growth in the area. 

Today's announcement forms part of the Government's commitments to build back better from the Covid-19 pandemic and level up transport infrastructure across the country by investing in rail connections that will unlock new housing and create jobs and opportunity.
Welcoming the announcement, Hilary Chipping, Chief Executive of SEMLEP, said "improving the rail link between Bicester and Bletchley and then on to Bedford will bring great benefits to the local fast growing economies at the centre of the Oxford to Cambridge Arc. Bletchley, with its enduring legacy of Bletchley Park, has the potential to become a centre of innovation linking the knowledge hubs across the Arc. This offers a once in a generation opportunity to catalyse urban renewal and development as set out in the recently published Bletchley and Fenny Stratford Town Investment Plan.

"East West Rail is a key piece of infrastructure that will provide connectivity across the Arc in a sustainable way and unlock the full potential for innovation-led green growth that will benefit not just this area but the economy of the UK."
The works between Bicester and Bletchley are expected to create 1,500 jobs. This phase of the project will include the construction of a new station at Winslow and as well as enhancements to existing stations along the route, including Bletchley. By 2025, two trains per hour will run between Oxford and Milton Keynes via Bletchley.
Transport Secretary Grant Shapps said:
"Restoring railways helps put communities back on the map and this investment forms part of our nationwide effort to build back vital connections and unlock access to jobs, education and housing. Returning these routes to their former glory, and progressing work to reopen even more lines and stations, shows our commitment to levelling up journeys across the country as we build back better from the pandemic."
Barry Wood, Chair of the Oxford-Cambridge Arc Leadership Group and Leader of Cherwell District Council, said "This investment announcement demonstrates Government's commitment for improved East-West links to enhance the connectivity of our towns and cities across the Arc. Progress with this Bicester to Bletchley section is a further step towards completing East West Rail, identified as key piece of infrastructure that will help unlock greater economic opportunity for our fast-growing region. It will bring significant benefits to local communities, giving more choice for people wanting to travel more quickly and sustainably to local jobs, education and for leisure."
Simon Blanchflower, Chief Executive Officer at East West Railway Company, said:
"We are delighted that the Government has shown a big commitment to East West Rail and the Oxford-Cambridge Arc with today's investment decision. This funding will enable us to get on with the construction work that will connect communities who live on the East West Rail link.
"We are committed to improving connectivity across the Oxford-Cambridge Arc and fully recognise our responsibility to ensure that it is delivered in a way that minimises disruption, supports the regional economy, maximises benefits and supports jobs across the region."
Today's funding marks an important milestone in the delivery of East West Rail, which will provide better connectivity along the Oxford-Cambridge arc and shorten journey times between routes outside of London, stimulating economic growth and serving major new housing developments.