University's business support helps local swim school make a splash!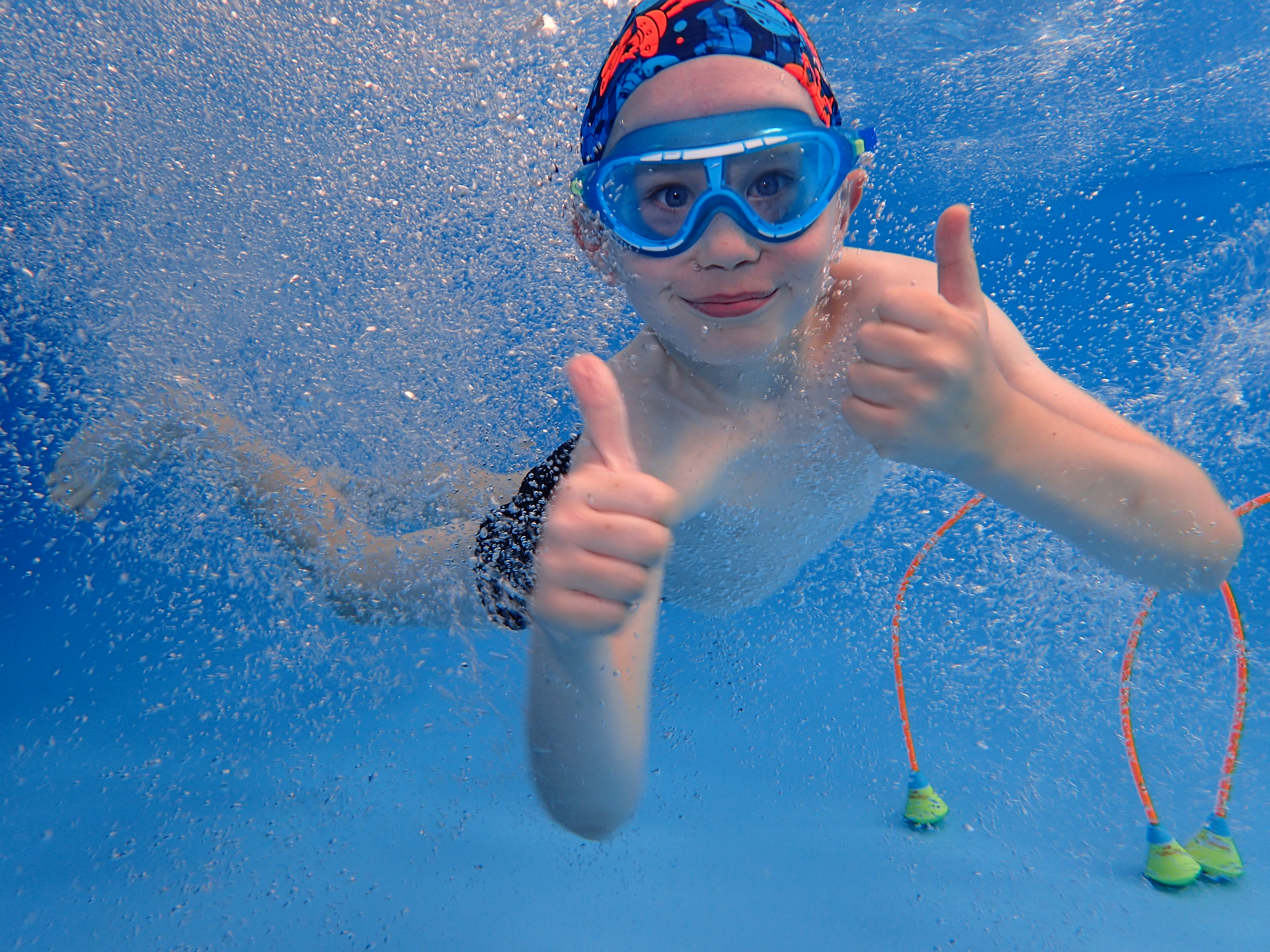 Despite the pandemic, a local leisure company has seen an increase in profits and clientele after seeking free SME business support from the University of Bedfordshire.
Happy Tiddlers, based in Barton-le-Clay, Bedfordshire, reached out to the University's Innovation and Enterprise Service (IES) in March 2019 for advice on business provisions and for help exploring funding options available to them.
Happy Tiddlers is a swim school dedicated to creating confidence, teaching water safety and building essential swimming skills for children and infants. Nicky and Helen Reynolds founded the company in 2014 after recognising the need for a specialist facility in the community when they struggled to find a local swim school for their own 'little tiddler'. By 2019 Happy Tiddlers had reached client capacity under its existing business model, so they began investigating their options to expand and upgrade their facilities.
After setting up an initial meeting to discuss their business priorities and targets, the IES team assigned the swim school to a project with Innovation Bridge – an EU-funded economic development programme for local SMEs, facilitated by the University.
Through the Innovation Bridges project, an Economics expert from Bedfordshire's Business School conducted a thorough business review of Happy Tiddlers, assessing the current market provisions and forecasting future demand. As a result, the Reynolds were presented with the most commercially viable locations for their additional swim school base and made recommendations concerning likely returns on future investment.
Alongside academic expertise and strategic improvements, the inward investment facilitated by the University of Bedfordshire's Business School helped the company with procurement and execution of a new purpose-built swimming pool. The funding and expertise the company received enabled the transformation of the business and its premises, as well as an increase in clients by early 2020. 
Since then, Happy Tiddlers has continued to work with the University's Innovation & Enterprise Service (IES), including the participation in an extension of the original programme - Innovation Bridges project in March 2020. The new programme allows for further business continuity and aims to help improve marketing strategies through further funding opportunities and consultation with one of the University's leading Business School academics.
Reflecting on the support they received from the University of Bedfordshire, Nicky and Helen Reynolds commented: "The whole experience shed light on things we had not considered before. The University of Bedfordshire will continue to help us learn and grow as a business and we will be forever grateful to them."
Dr Rhidian Lewis, Associate Dean of Enterprise and Employability at Bedfordshire's Business School, said:
"As a Business School we gain significant benefit from working alongside the University's Innovation & Enterprise Service, as well as local businesses, who not only bring realism to our curriculum but offer a vast wealth of experience and insight for our students.
"Together, we're here to support our local business community through various initiatives and opportunities, ranging from consultancy, targeted projects, training and funding – and of course, we remain a source of talent, supporting businesses now and into the future."
Happy Tiddlers and its success with funded projects offered by the University's Innovation & Enterprise Service (IES)  and the University's BSIS (Business School Impact System) was featured in a special series produced by the Chartered Association of Business Schools and ITN Productions. 'Business Schools for Good' explores how business schools across the UK are supporting local companies, policymakers and graduates to generate positive, inclusive and sustainable progress for the economy – and ultimately society. You can watch the video online.
For any aspiring small or medium-sized business, just getting off the ground is a formidable challenge, so a guiding hand is what the University of Bedfordshire is able to offer through its Innovation and Enterprise Service. IES staff understand the key challenges faced by entrepreneurs, established businesses and public sector organisations and use the University's academic resources and expertise to help the local and regional economy thrive.
Any businesses wishing to investigate opportunities and projects available to them, visit: www.beds.ac.uk/ies